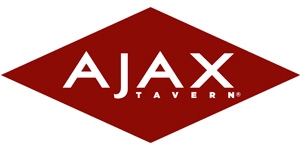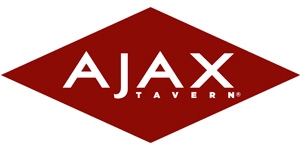 3 for $37
3 for $37 - 1 appetizer + 1 entrée + 1 dessert + 1 glass of wine or beer -available all day
see more »
Fall 2016 till Nov. 23
Soak in the view at Ajax Tavern
Map

Reviews
Ajax Tavern
3 for $37
3 for $37 - 1 appetizer + 1 entrée + 1 dessert + 1 glass of wine or beer -available all day

Fall 2016 till Nov. 23
×
Ajax Tavern
Ajax Music Series Specials
Live music every Friday, Saturday and Sunday from 3 – 6 pm paired with Specials:·
$4 draft beers
50% off three types of rose by the glass
25% off rose by the bottle
50% off truffle fries or pate
learn more...
3-6pm Friday, Saturday & Sunday
Summer 2016
×
Ajax Tavern
$$$$
Serving: Lunch, Dinner
Fall 2016 Off-Season
Open 11:30am-9pm
Closed 10/31-11/20
In Season Hours
All Day Menu 11:30am-10pm Daily
Specials
Ajax Tavern Restaurant Specials, Happy Hour, News, Etc.
Ajax Tavern Slopeside bistro dining. Located at the base of Aspen Mountain, Ajax Tavern comes to life at lunch and sizzles into the night year round. Open for lunch, dinner and everything in between.
Reservations recommended (for dinner only).
Valet parking is always complimentary when dining at The Nell.

×