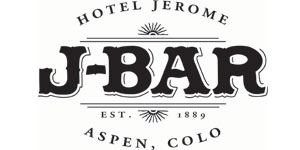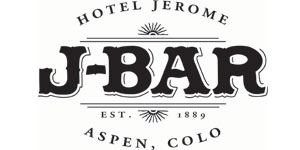 Local's Punch Pass
Dine with us 10 times & your 11th, salad, sandwich or entree is on the house. see more »
Map

Reviews
The J Bar
J-Bar Football
Game time at the J-Bar
Football Sundays
×
The J Bar
Jerome Jeopardy
prizes, giveaways, fun, drink specials
7-9pm Tuesdays
×
The J Bar
Local's Punch Pass
Dine with us 10 times & your 11th, salad, sandwich or entree is on the house.
×
The J Bar
Bar Menu
All day bar menu
daily
×
The J Bar
$$
Serving: Lunch, Dinner, Late Night
In Season Hours
11:30am-2am daily

Aspen's favorite watering hole for well over a century, the J-Bar (short for "Jerome Bar") beckons locals and visitors with its authentic saloon ambiance and lively yet casual atmosphere. Ski bums, socialites and cowboys mix at this comfortable gathering spot for a wide selection of draft and bottled beer, vintage-inspired cocktails and light dining fare. Consider the J-Bar"s signature J-rita -- a margarita with a splash of Cointreau and orange juice, or spicy Bloody Mary. If you're feeling bold, or need a sweet treat, order the infamous Aspen Crud - vanilla ice cream and bourbon blended into a smooth (and tasty) milkshake.Classic menu items include the J-Bar Burger with cheese, caramelized onions, mushrooms and applewood smoked bacon (aka the Kitchen Sink); warmed Spinach & Artichoke Dip with flatbread; and the J-Bar Chicken Cobb Salad with Danish blue cheese, organic eggs, crisp bacon, granny smith apple and peppercorn dressing.
Also at the Jerome:
The Living Room is designed to feel exactly as it sounds-an open, expansive space for guests to relax and settle in over small plates and enjoy creative drinks from the lobby bar. The menu consists of Contemporary American tapas and desserts complimented by creative cocktail and hot chocolate menus.
Prospect is found inside a nook of the Hotel Jerome. The offers a relaxed atmosphere and a broad breakfast and lunch selection, including soups, salads, sandwiches and specialties. Serving dinner nightly in season.
The Prospect Terrace is the spot for a beautiful summer lunch on the lawn of the Hotel Jerome. (Summer Only)
×