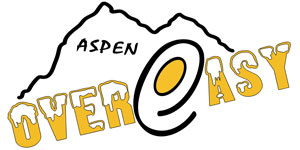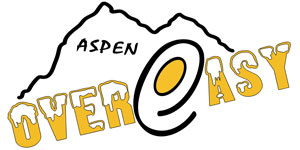 Aspen Over Easy
(970) 429-8693
304 E. Hopkins Ave.
Aspen, Colorado 81611
(below the Brewery)
Menus, Hours & Details
Breakfast all day
Full breakfast & lunch menu served all day. see more »
Map

Reviews
Aspen Over Easy
Happy Hour
Special pricing
2-4pm daily
×
Aspen Over Easy
Breakfast all day
Full breakfast & lunch menu served all day.
×
Aspen Over Easy
$
Serving: Breakfast, Brunch, Lunch
In Season Hours
8am-4pm daily
Specials
Aspen Over Easy serves a traditional American Breakfast with a twist. Salads, Sandwiches, Burgers are a sampling of the items available for lunch. Full menu including breakfast is served all day.
Happy Hour 2-4pm
×