eatAspen.com
Aspen, Colorado's local dining guide.

eatAspen.com
Aspen, Colorado's local dining guide.
Prospect Terrace
970-429-7610
at The Hotel Jerome
330 E. Main St.
Aspen, Colorado 81611
(Summer Only)
Menus, Hours & Details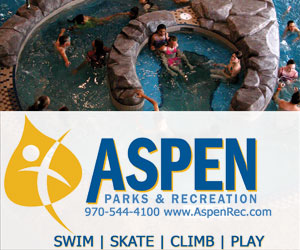 Map

Reviews
Prospect Terrace
$$
Serving: Brunch, Lunch
In Season Hours
Closed for construction
Reopens Summer 2018

Specials
In the summer months, the Hotel Jerome's restaurant expands onto the Prospect Terrace, with it's expansive patio and stunning mountain views. In the winter, we serve inside Prospect. No matter when you dine here, you'll enjoy a seasonal menu featuring "farm-to-table" philosophy. We work closely with local purveyors and farmers to ensure the highest quality organic produce is delivered to us daily, as we prepare fresh, wholesome dishes from scratch to create an exquisite fine dining experience for all. The restaurant wine cellar features a diverse and sophisticated selection and is a Wine Spectator Award of Excellence winner.
f.k.a The Garden Terrace
Prospect Terrace (Summer Only)
Executive Chef Rob Zack
Sous Chef Jessica Chalk
Also at the Jerome:
The Living Room is designed to feel exactly as it sounds-an open, expansive space for guests to relax and settle in over small plates and enjoy creative drinks from the lobby bar. The menu consists of Contemporary American tapas and desserts complimented by creative cocktail and hot chocolate menus.
The J-Bar Aspen's iconic J-Bar remains the town's social hot spot, with its lively yet casual atmosphere the J-Bar offers a wide selection of libations, light dining fare, and the best burger in town.
Prospect is found inside a nook of the Hotel Jerome. The offers a relaxed atmosphere and a broad breakfast and lunch selection, including soups, salads, sandwiches and specialties.

×