eatAspen.com
Aspen, Colorado's local dining guide.

eatAspen.com
Aspen, Colorado's local dining guide.
El Rincon (closed)
(970) 925-3663
411 East Main St.
Aspen, CO 81611
(Corner of Main & Mill)
f.k.a The Cantina
Menus, Hours & Details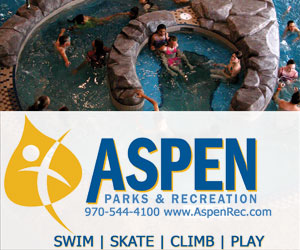 Map

Reviews
El Rincon (closed)
$$
Serving:
Fall 2016 Off-Season
In Season Hours
Closed Permanently Sep. 2015

Specials
El Rincon closed permanently Sep. 12 2015
Freshest ingredients, positive vibes and great friends.Serving traditional Tex-Mex favorites along with new Mexican creations of duck carnitas, goat stew & pan-roasted rock cod with a chicken-mole sauce.Quenching your thirst with a great beer list & special versions of tequila and mescal cocktails.
Jorge Gomez is a master of traditional meat and fowl dishes served throughout Western and Southern Mexico. His specialty is savory Duck Carnitas. German Gurerro is a classically trained chef from Puerto Vallarta Mexico that has honed his amazing seafood abilities in Northern California
"El Rincon is the product of a few locals, a dream and drive. We saw a hole in the Mexican food market and really felt that this town was ready for a different kind of Mexican food. Some call it country authentic, some call it modern Mexican, some call it Mexican fusion... everyone calls it delicious.We took one of the oldest restaurant in Aspen, on the most recognizable corner in the small town and made some pretty big changes. But... We also kept many of the things that made The Cantina an Aspen staple for over 20 years.
Locals and visitors will still see and feel the welcoming nature of the staff and the restaurant itself. Colorful tables, walls and attentive staff make you feel at home.El Rincon strives to use the best and freshest ingredients around. We will use locally sourced products when available. Our unique menu is a mix of the Tex-Mex heaven and modern Mexican that will be sure to please any palate. From standards such as queso fundito, carne asada traditional and smothered and covered burritos all the way to progressive dishes including Mexican Hummus, cactus salad and smoked skirt steak with golden smashed potato, this menu is small but packs a big ole punch.
El Rinco also takes great pride in the libations side of dining. From hand crafted margaritas, to unique Mexican craft brews, we have a large variety of beverages for any taste. Oh... Did we mention tequilas? Yup, we have a lot of those. The tequila list has been hand picked by the owner and the managing partner to represent all aspects of tequila culture. Great in margaritas, on the rocks or neat; we can find a tequila to suit your taste and accompany your meal."
×