eatAspen.com
Aspen, Colorado's local dining guide.

eatAspen.com
Aspen, Colorado's local dining guide.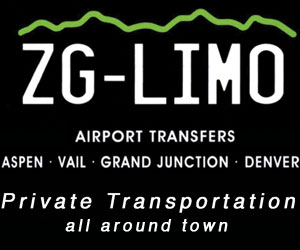 Map

Reviews
Bosq
$$
Serving: Lunch, Dinner
In Season Hours
Open daily
Lunch: 11:30am-3pm
Apres: 3pm-5pm
Dinner: 5pm-10pm
Menus
Specials
Renowned Aspen Chef Barclay Dodge plans to open the New American restaurant BOSQ in June 2016.
BOSQ will showcase the food Dodge has become known for in Aspen at former restaurants like Mogador & Pacifica.  The menu will hint to distant destinations that should resonate with the travel savy Aspen resident & visitor.  
Appetizer highlights include Black Truffle Salted Potato Chips, Shrimp Toast, Celery Salad w/ grapefruit & peanuts & Sweet & Sour Fried Eggplant.  Small plates like Wild Salmon Crudo, Halibut Ceviche, Ice Cured Scallops and Szechuan Lamb Tartar.  Large plate favorites like Basted King Crab w/ creamed corn and citrus chili butter, Shanghai Style Colorado Striped Bass, Oxtail Dumplings w/ tomato marmalade and green onion & Traditional Peking Duck.
Conscience of the proximity to Aspen's family friendly downtown "beach" at the dancing fountain & the Wagner Park playground, BOSQ  although not geared as a family restaurant, plans to offer take & play meals for the mini foodies.  Kid favorites include Southern Fried Chicken Strips, Golden Potato Chips, Roti Pasta Salad, Cheeseburgers, Hot Noodles w/ parmesan & Crispy Crunchy Garden Snacks.
Serving Lunch & Dinner in summer season, Dinner only in the winter season.
"Inspired by Aspen-native chef, C.Barclay Dodge's global travels from Saint-Barth to Shanghai, Bosq's menu showcases New World flavors. 
Bosq is a unique space that was created out of an extreme passion for flavor, entertaining, gathering friends and sharing a unique food experience. Chef C. Barclay Dodge has been in the restaurant world for over thirty years and has taken his experiences from all over the world and created this extremely unique menu just for your palate. As an Aspen native, he is excited to share his passion with each and every one of you. So, sit back, relax, enjoy that cocktail or glass of wine, let the music take you away, and open up those taste buds."
×