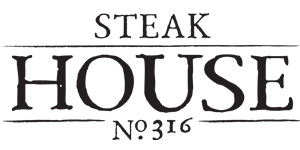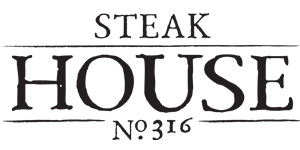 Boutique Aspen Steakhouse
Map

Reviews
Steakhouse No. 316
$$$
Serving: Dinner
Fall 2017 Off-Season
Open Tue. - Sat. 
In Season Hours
5:30pm-close nightly
Menus
Specials
Owned by Aspen restaurateurs Craig and Samantha Cordts-Pearce. This dynamic duo loved New York steakhouses and wanted to bring a great steak house to the mountains of Aspen. Catering not only to meat lovers, Steak HOUSE No. 316 offers very healthy seafood dishes along with great salads so everyone can find something to enjoy.
This Aspen restaurant occupies a Victorian home on Aspen's restaurant row.

Steakhouse #316 opened as a boutique steakhouse in July 2011.
patio / al fresco dinning in summer
×