eatAspen.com
Aspen, Colorado's local dining guide.

eatAspen.com
Aspen, Colorado's local dining guide.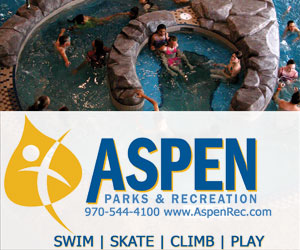 Map

Reviews
bb's (closed)
bb's Bar Menu
Tasty plates for the bar and lounge.
Nightly
×
bb's (closed)
Happy Hour
$4 Coors, $5 Craft Beers, $5 Well Cocktails, $5 Wines, $16/20 Pitchers, $8 shishito peppers & more..
View full menu below
3:30-5pm 7 days/wk
Summer Season 2017
×
bb's (closed)
$$$
Serving:
In Season Hours
Closed Permanently FALL 2017

Specials
THIS RESTAURANT CLOSED PERMANENTLY FALL 2017
View bb's Restaurant Specials, Happy Hour, News, Etc.
The place to "be" day and night!

Lobster Benedict. Crips Pork Belly. Baby Kale and Brussels Salad. Brandt Beef Burger with onion jam and Gruyere. Colorado Buffalo Filet Mignon. Crab Cakes. No matter what you're hungry for, bb's will satisfy your culinary cravings.
The popular restaurant's upstairs locale features a stylish, social dining room, a dynamic patio setting with prime town and mountain views, and a lively cocktail lounge. Our talented chefs put Aspen doing into perspective, adding a classic twist to contemporary cuisine.
Always in search of the first ingredients from local farmers and artisans, bb's flair for flavors and presentation shows up beautifully on every plate. Influences from a variety of cultures and cuisines pair with signature dishes. Along with craft cocktails and a curated selection of wines from around the world, they're perfection.
One of the only restaurants in Colorado recognized as a partner with Seafood Watch, the official program of the Monterey Bay Aquarium, bb's is dedicated to serving the freshest, most sustainable seafood available. Favorites include Colorado striped bass and arctic char, and there's always a "fish of the day" on the menu.
Highlights a bb's this summer include a new, internationally inspired street food section on the lunch menu, with dishes including a duck Cuban sandwich and an Asian Noodle Bowl. Out on the patio, a raw bar offering freshly shucked oysters and a "ceviche of the day" is set up for lunch and happy hour, with live music every Thursday, Friday and Saturday.
Weekend brunch at bb's has become an Aspen tradition. A special Pre-Performance Prix Fixe of three courses for $45 is offered from 5:30 to 6:30 pm. Tasteful.
×